Fantasy Breakout Highscores
Fantasy Breakout Highscores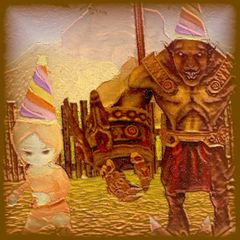 50
Good
100
Better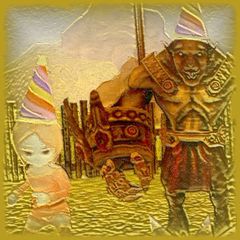 250
Best
Guard the Celebration in Fantasy Breakout – A Troll's Bouncing Adventure!
Welcome to Fantasy Breakout
Join Miss Wizard and Mr. Troll as they celebrate Mr. Troll's birthday, only to be interrupted by uninvited guests—mischievous Mr. Goblins and other menacing monsters. In Fantasy Breakout, you take command of Mr. Troll, wielding a tree trunk paddle, to bounce the ball and defend the celebration. Utilize special abilities granted by Miss Wizard to thwart the party crashers and upgrade Mr. Troll's skills for an epic bouncing adventure.
Key Features:
Dynamic Paddle Action: Steer Mr. Troll and maneuver the tree trunk paddle to rebound the ball into the fantastical battlefield.
Goblin Invasion: Battle against Fantasy creatures like Goblins, Demon Knights, and other monsters, replacing the traditional blocks.
Defend the Celebration: Prevent the Goblin invaders and monsters from crashing the birthday celebration.
Special Abilities: Harness Miss Wizard's magical powers to teleport the ball back to Mr. Troll, create a whirlwind to push monsters backward, or instantly destroy some enemies.
Upgrade Mr. Troll: Enhance Mr. Troll's speed, tree trunk size, and paddle strength through level-by-level upgrades.
How to Play:
Control Mr. Troll: Guide the Troll to carry and maneuver the tree trunk paddle.
Defeat Fantasy Creatures: Utilize the bouncing ball to thwart Goblin invaders and other Fantasy creatures.
Utilize Special Abilities: Employ Miss Wizard's special powers strategically to gain an edge in the battle.
Upgrade Your Troll: Enhance Mr. Troll's abilities as you progress, making him a more formidable defender.
Can You Save the Celebration in Fantasy Breakout?
Step into the shoes of Mr. Troll and defend the party in Fantasy Breakout. Utilize magical abilities, upgrade Mr. Troll's skills, and see how long you can keep the celebration alive in this bouncing adventure.
Play Now and immerse yourself in the fantastical world of Fantasy Breakout!